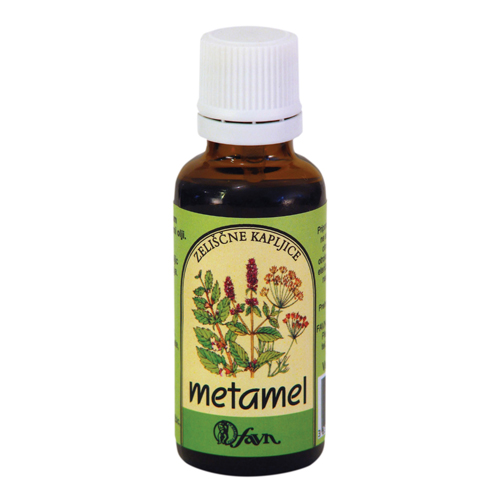 METAMEL herbal drops

Herbal drops with peppermint extract and 10 essential oils.
Calming and soothing to different health problems: headache, stomach pain, nausea, digestion problems, tiredness and anxiety.
Three times a day add 15-20 drops to water or tea. For inhalation add 15-20 drops in 1 litre of hot water.
Headache and menstrual cramps
Relaxing to tensions in abdominal cavity
Flatulence and digestion remedy
Cough remedy
Product type

Food supplement
Effect

Not suitable for children. Keep out of reach of children. Possible hypersensitivity for essential oils. Do not exceed daily recommended dose. Food supplements do not replace a healthy diet.