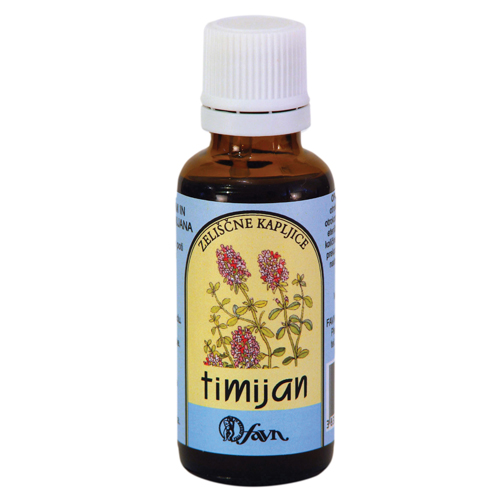 Thyme herbal drops
Recommended for various bacterial, viral and fungal infections.
Thyme herbal drops can be added to a cup of warm tea (2-5 drops, 3 times a day). For inhalation add few drops to hot water and inhale.
To use as tonic for oily skin, add 10 drops to 0,5 luke warm camomille tea, immerse cotton pad and gently clean your face twice a day. Do not rinse.
Soothing for irritative cough and bronchitis
With antioxidant properties helps strengthen the immune system
Acne and oily skin care
Soothing for bladder and urethra infection
Product type

Food supplement
Effect

Not suitable for children. Keep out of reach of children. Possible hypersensitivity for essential oils. Do not exceed daily recommended dose. Food supplements do not replace a healthy diet.