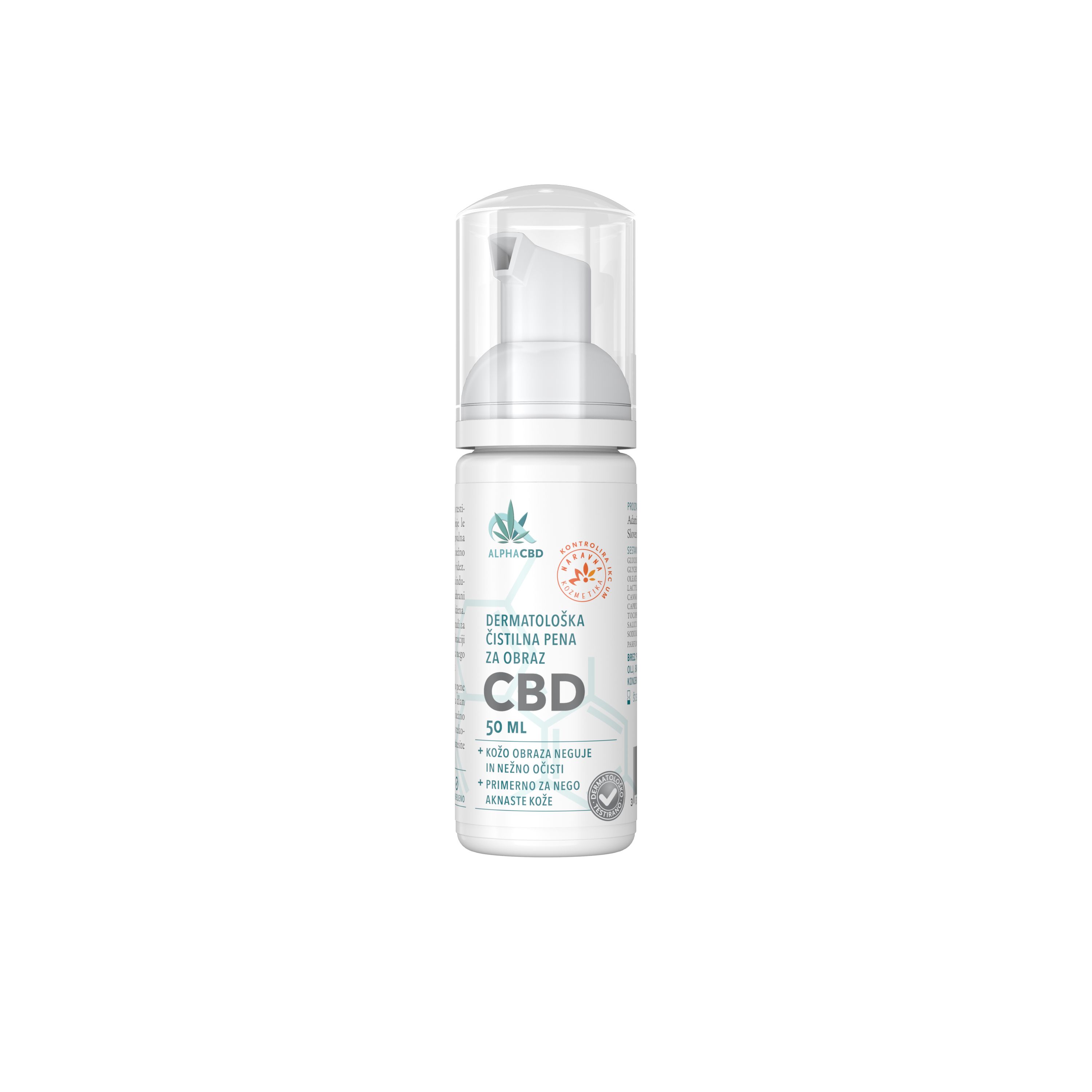 Dermatological CBD cleansing face foam
This dermatologically tested foam contains natural foaming and nourishing agents for gentle face purification.
+ 100% EFFICIENT AND NATURAL SKIN CARE
+ DERMATOLOGICALLY TESTED (PROVEN NOT TO IRRITATE SENSITIVE SKIN)
+ GENTLY PURIFIES AND NOURISHES YOUR SKIN
+ SUITABLE FOR ACNE SKIN CARE
PRODUCT DESCRIPTION
This dermatologically tested cleansing CBD face foam only contains natural foaming and nourishing agents for gentle purification of your facial skin which help you maintain the good looks of your skin. The addition of industrial hemp oil extract nourishes the skin and keeps it moisturised. In combination with the dermatologically-tested CBD ACNE cream, the cleansing foam can also be used for acne skin care.
USE
Apply small amounts of foam (1 – 3 pumps) on your palms and gently clean your face using circular movements. Rinse well with running water and apply the CBD ACNE dermatological cream if necessary.
DOES NOT CONTAIN:
– PARABENS,
– SLS,
– MINERAL OILS,
– COLOURANTS,
– ARTIFICIAL PERFUMES,
– PRESERVATIVES.
Product type

Effect

PLANT EXTRACTS: CBD industrial hemp oil extract
PLANT BUTTERS/OILS: coconut triglycerides
OTHER ACTIVE INGREDIENTS: bisabolol, vitamin E
AQUA, GLYCERIN, COCO-GLUCOSIDE, POLYGLYCERYL-3 CAPRATE, GLYCERYL OLEATE, PCA GLYCERYL OLEATE, SODIUM CAPROYL/LAUROYL LACTYLATE, TRIETHYL CITRATE, CANNABIS SATIVA LEAF EXTRACT, CAPRYLIC/CAPRIC TRIGLYCERIDE, TOCOPHERYL ACETATE, SODIUM SALICYLATE, SODIUM PHYTATE, SODIUM LEVULINATE, SODIUM ANISATE, PARFUM