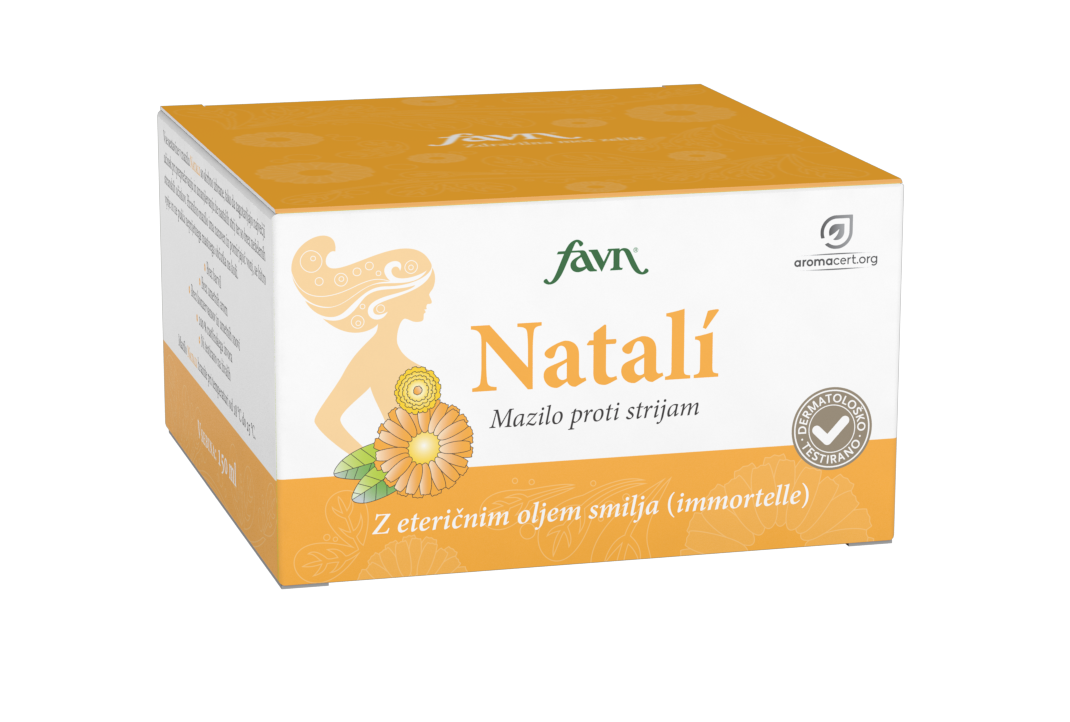 NATALI balm for stretch marks and sensitive skin
Natali knows the nature of your skin.
Natali is a balm with 100& natural ingredients, preventing stretch marks. The advantage of this natural balm is the water free composition, which helps the cell renewal and increases the skin-firmness and skin-vitality. Carefully selected ingredients give the nourishing balm a natural and relaxing scent. Very absorbent, does not leave the unpleasant greasy feeling on your skin.
Every ingredient in the balm has a special purpose. The basic are ecologically grown natural butter, oils and the curry plant (immortelle) essential oil. They give the balm what our skin needs; they nourish, moisturize, give elasticity and regenerate the cell tissue.
No coloring
No artificial fragrance
No preservatives and artificial substances
100 % vegetable origin
Not tested on animals
Natali balm can be used during pregnancy and nursing.
BUTYROSPERMUM PARKII BUTTER**, MANGIFERA INDICA SEED BUTTER, COCOS NUCIFERA SEED BUTTER**, THEOBROMA CACAO SEED BUTTER**, SIMMONDSIA CHINENSIS SEED OIL**, CALENDULA OFFICINALIS EXTRACT, OLEA EUROPAEA FRUIT OIL, CAPRYLIC/CAPRIC TRIGLYCERIDE, TOCOPHERYL ACETATE, SODIUM ASCORBATE, RETINOL, HELICHRYSUM ITALICUM FLOWER OIL**, LIMONENE*, LINALOOL*
*natural component of essential oil
** from organic farming