Basil (ct chavicol) – BIO essential oil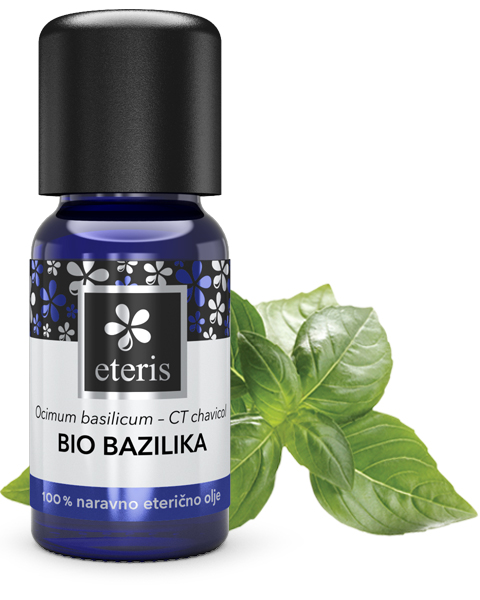 Basil (ct chavicol) – BIO essential oil
Ocimum basilicum
Essential oil of basil is quite liquid with bright green to yellow color. It fits perfectly in various blends to which it adds its sweet and herbaceous aroma. It is often used in natural soaps and household products.
It blends well with essential oils of lemon, juniper, melissa and geranium.
As this essential oil contains compound methyl chavicol (estragol) it should not be used by women who are pregnant or breastfeeding, as well as persons with hormone-sensitive breasts and ovarian cancer!
Origin: India
BASIL (ct chavicol) - BIO
| | |
| --- | --- |
| Botanical name | Ocimum basilicum |
| Origin | see certificate below |
| Extraction method | steam distillation of above ground section of the plant |
| Odour | fresh, herbaceous, herbal |
| Odour intensity | strong |
| Note | middle to high |
| Maximum concentration RIFM | 2 % (1 to max. 4 drops in 10 ml) |