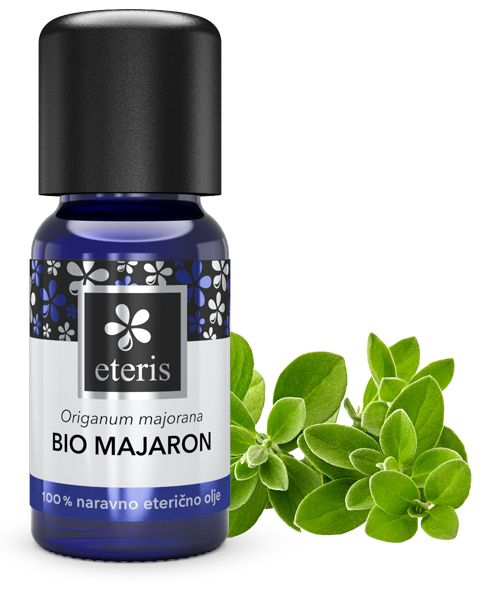 Marjoram essential oil
Origanum majorana
Marjoram has permeated every aspect of life from as far back as the time of Ancient Egypt onwards. Today, marjoram is also an extremely popular and widely used spice, indispensable in the kitchen, and often used in pharmaceuticals. Originating from Asia, it grows like a little annual bush.
Marjoram essential oil has a relaxing, soothing effect and relieves the heavy feeling experienced in stressful situations. It has demonstrated antiseptic properties. It is often found as an ingredient of lotions and massage oils, since it increases blood supply to the skin thus warming it and making it toned. Marjoram essential oil is beneficial also during the season of colds, periods of insomnia and helps relieve digestive problems.
Essential oil is obtained in the process of steam distillation. Its scent is very strong, sharp, herbal and camphor-like.